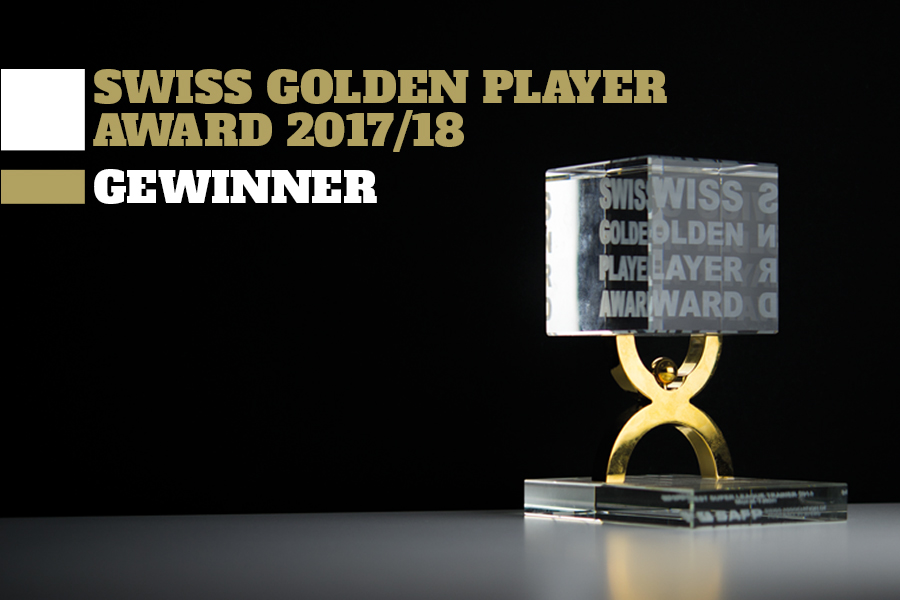 Zum 5. Mal führte SAFP den Goldenplayer Women durch.
Die begehrten Pokale wurden am Montag 11. März 2019 am Sitz der SAFP, verteilt.
Die von den Spielerinnen in der Schweiz gewählten besten 11 Spielerinnen sowie der "Coach of the year" wie auch die allerbeste Spielerin (Goldenplayer) wurden dabei mit dem Golden Player Pokal ausgezeichnet.
SAFP Präsident Dr. Lucien Valloni: "Der Goldenplayer Award nimmt einen wichtigen Stellenwert im Frauenfussball ein, weil es auch Symbol ist, für die Stimme, die wir den Spielerinnen geben. Wir befinden uns in einer sehr wichtigen Phase des Frauenfussballs. Die Entwicklung ist rasant und wir von der Spielervereinigung SAFP setzen uns auch auf politischer Ebene für die Professionalisierung des Frauenfussballs ein. Dafür stehen wir in Verhandlungen mit dem SFV. Dort haben wir über 20 Reformvorschläge eingereicht. Wenn es den Spielerinnen besser geht, wird der Frauenfussball besser werden."
SAFP Goldenplayer Women 2017/2018 Fussball
Goalkeeper
Seraina Friedli – FC Zürich Frauen
Defender
Riana Fischer – FC Zürich Frauen
Julia Stierli – FC Zürich Frauen
Caroline Abbé – FC Zürich Frauen
Karin Bernet – FC Zürich Frauen
Midfielder
Malin Gut – FC Zürich Frauen
Geraldine Reuteler – FC Luzern Frauen
Melanie Müller – FC Luzern Frauen
Martina Moser – FC Zürich Frauen
Forward
Florijana Ismaili – BSC Young Boys Frauen
Caroline Müller – GC Frauen
Coach of the Year
Marisa Wunderlin – BSC Young Boys Frauen
Goldenplayer
Caroline Müller – GC Frauen
Den vollständigen Fotobericht finden Sie unter http://goldenplayer.ch/safp-goldenplayer-women-2017-18-im-voxplay-house-players