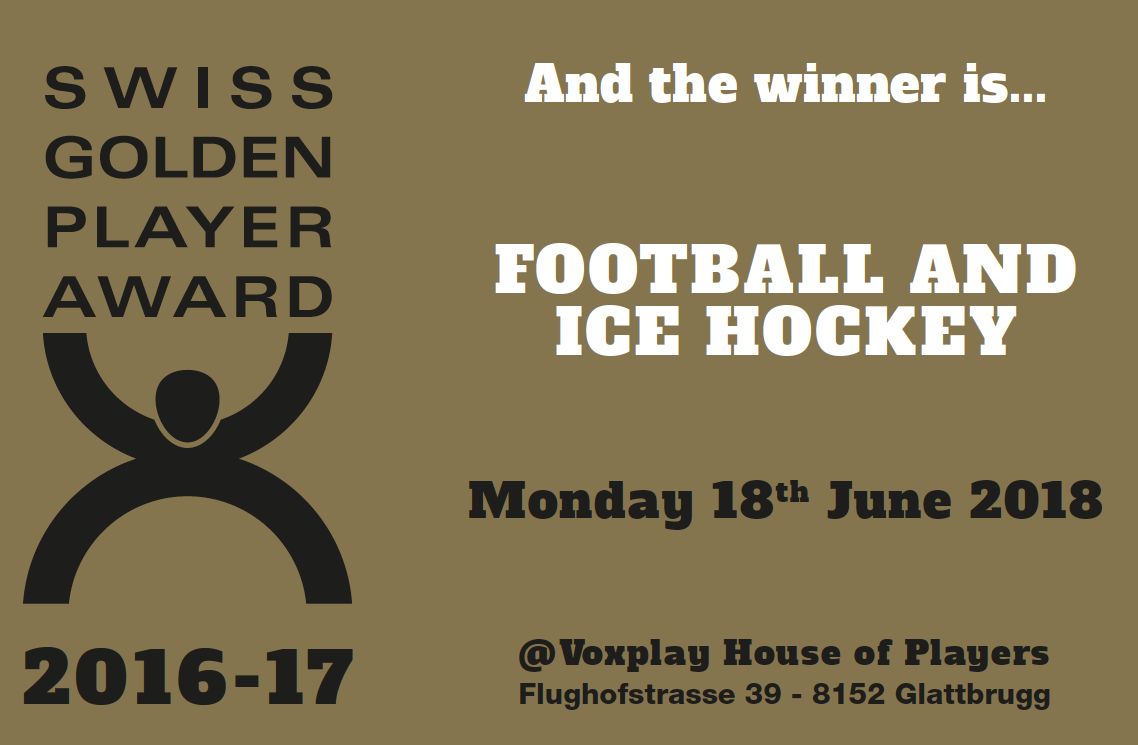 Liebe Profispielerinnen
Die Spielerinnen im Fussball und Icehockey haben ihre Stimmen abgegeben und die Siegerinnen stehen nun fest.
Es ist bald soweit: Der Swiss Golden Player Award 2016-17 findet am 18. June im "House of Players" in Glattbrugg statt.
Folgende Kategorien werden prämiert:
Fussball > Golden 11, Golden Player, Best Coach
Icehockey > Golden VI, Golden Player, Best Coach
Das entsprechende Programm sieht so aus:
Türöffnung 18.00 Uhr
Catering and small talk
Awards ceremony
Phots and interviews
Close-up
SAFP und SAIP freuen sich auf eine zahlreiche Erscheinung!
Anmeldungen bitte an zanini@safp.ch.

SGPA Flyer