The UEFA Women's EURO 2022 has showcased outstanding performances across the 16 competing national teams, but a new report suggests the talent of many players at the tournament has not been fully exploited because of a fragmentation of playing opportunities.
The UEFA Women's EURO 2022 Workload Journey Report by FIFPRO and Football Benchmark shows that gap in playing time in the 12 months leading up to the tournament meant the 368 players had "vastly disparate levels of preparedness".
While national team players of England, France, the Netherlands, Spain, and Sweden had the most minutes on the pitch in domestic and international competitions over the preceding year, those of Denmark, Northern Ireland, and Switzerland were among those with the least action on the pitch.
FIFPRO General Secretary Jonas Baer-Hoffmann said: "We have witnessed many memorable and highly accomplished performances by players on all teams, they have put on a tremendous show and played their part in developing the women's game.
"However, to some extent, we are only scratching the surface of how good the women's game can be. There is still a huge amount of untapped potential by many players that is not being fulfilled."
Lack of club games is limiting development
In February, the FIFPRO annual workload report showed a lack of competitive matches is limiting development opportunities.
That report said comparatively small domestic leagues and a lack of international club competitions globally were holding back the growth of the women's game, and called for new tournaments and the reform of existing competitions.
According to today's report, in the biggest gulf in game time, England's squad played in a total of 65,233 minutes in the 2021/22 season, 45 percent more than their counterparts from Northern Ireland.
England defender Millie Bright played 4,061 minutes, 455 minutes more than Demi Vance, the most active Northern Irish player. Eleven of the 23 Northern Ireland squad played less than 1,800 minutes.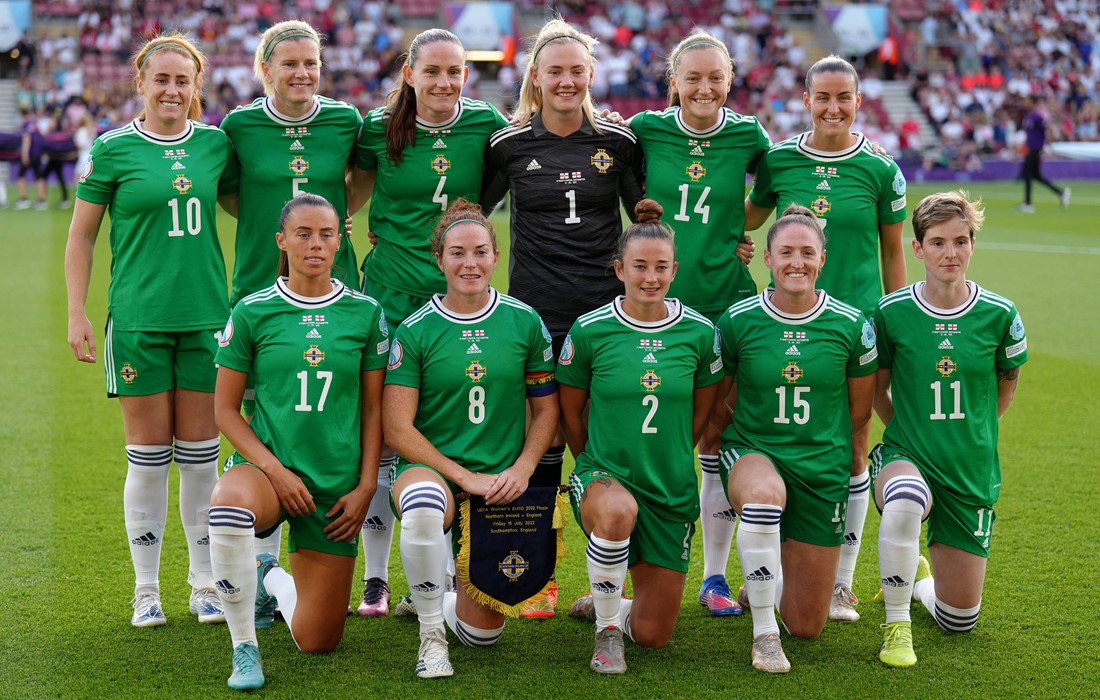 More international club competitions needed
The report notes the recent successful expansion of the UEFA Women's Champions League, but says discussions on further expansion and introduction of international club competitions could lead to meaningful competitive opportunities for many more players.
Even within the same national team, there are big disparities in playing time; this is often a direct result of which players have access to elite competitions.
For example, Barbara Bonansea (Juventus) played in 46 games in the preceding 12 months, 14 more than Italy team-mate Manuela Giugliano, whose club AS Roma did not participate in the UEFA Women's Champions League.
Similarly, Ona Batlle (Manchester United) took the field in 30 percent less games than Spain team-mate Alexia Putellas (FC Barcelona), who eventually had to withdraw from the tournament days before the start due to an anterior cruciate ligament injury.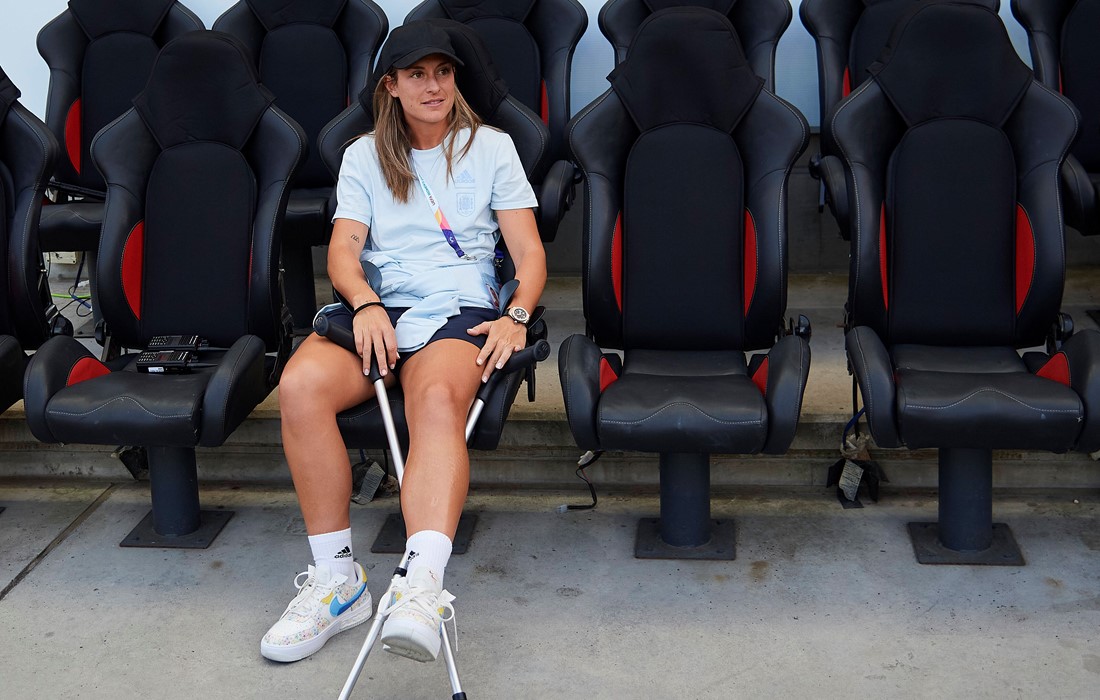 With Putellas suffering such a serious injury on the eve of EURO 2022, it is clear that any discussion on workload must include an urgent call for more specific research, insight and understanding into the physiological needs of elite women's footballers.
A few players are enjoying more game time
For a few players, the amount of playing time in club competitions has increased significantly in the last five years: the combined minutes on the field of the England squad rose 25 percent since the 2017 UEFA Women's Euros, the report says.
This is partly because the expansion and professionalisation of the English Women's Super League has helped provide more games in a stable environment.
The combined playing time of Dutch national team players rose seven percent thanks to a new domestic cup competition in the Netherlands and squad members moving to foreign clubs who feature in international club football.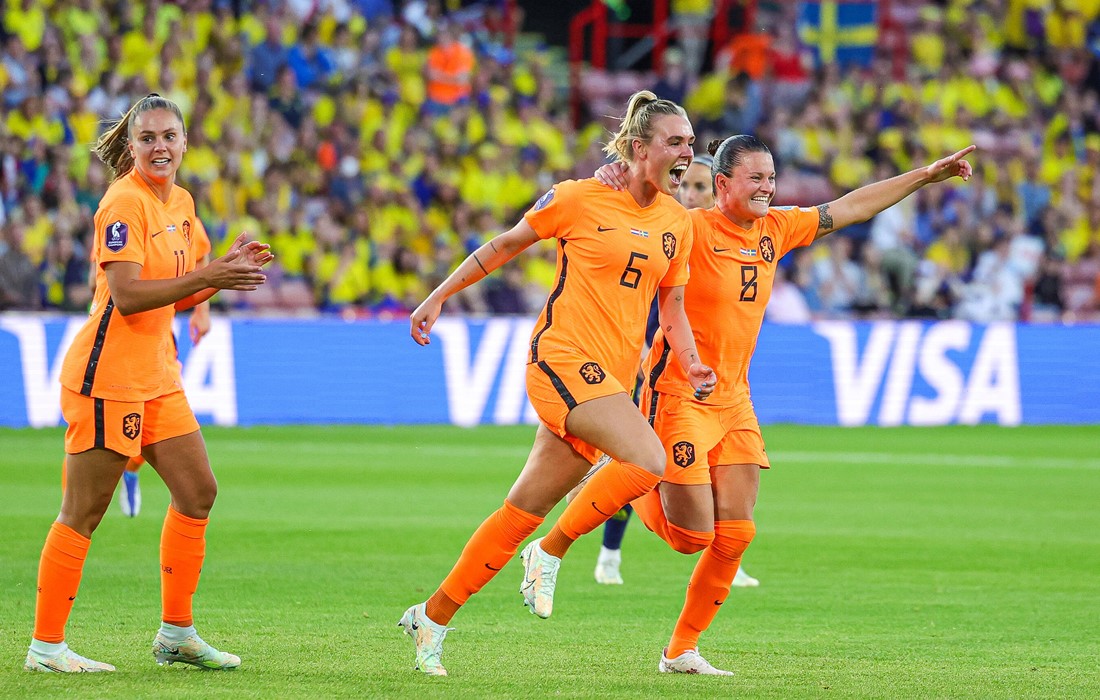 Trend of players seeking more opportunities
There is a clear trend that "players often seek a transfer to other leagues that could provide them with more playing opportunities," the report says.
FIFPRO's Baer-Hoffmann said: "Even as the women's game continues to grow and we see the positive impact of the Euros, it is important to acknowledge that players began the tournament with varying levels of preparedness.
"We must seek to address this by collaborating closely with other professional football stakeholders in order to explore new ways to give many more players the necessary competitive opportunities that allow them to fully realise their potential."