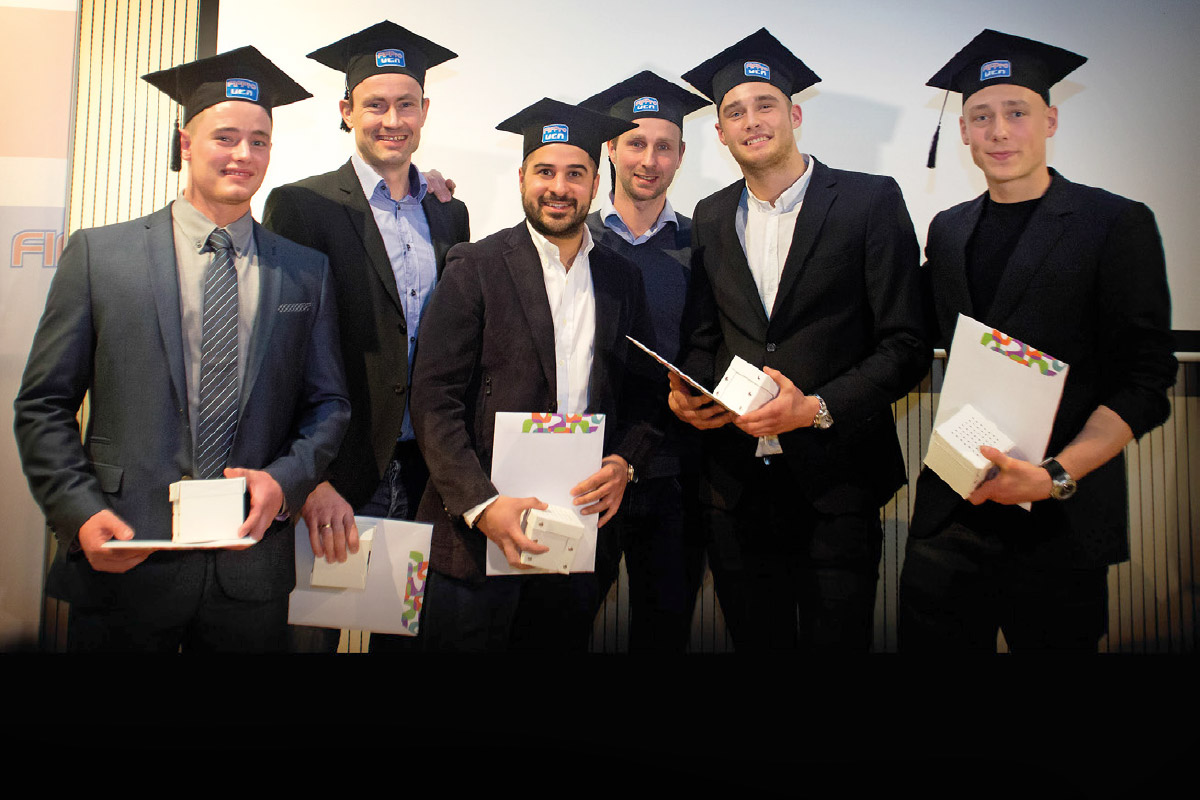 Many professional footballers would like to combine their active football career with education. But where can you find an educational programme which will fit in with your active career? The FIFPro Online Academy is the answer.
Traditional full time educational programmes simply cannot be combined with a professional football career, because you – the player – have to deal with training camps, away matches, games abroad and even injuries. Sometimes you have free time to study during the day, and sometimes you would like to study at night.
A professional footballer needs flexibility. The FIFPro Online Academy offers you that flexibility.
The FIFPro Online Academy is an full time educational programme specifically developed for professional footballers (and other athletes) who want to study alongside their football career. FIFPro – the World Players' Union and the University College of Northern Denmark (UCN) jointly developed this programme.
Lessons are conducted by teachers at the UCN campus and are recorded and available on the dedicated Online Academy website. This provides you with the flexibility you need as a professional football player, enabling you to watch the online lessons when it suits your training and match schedule. You will also be assigned a personal mentor, who will assist you and closely monitor your progress throughout the FIFPro Online Academy.
Graduates of the FIFPro Online Academy receive a BA-degree in Sport Management.*
*The programme consists of two parts: a two-year AP programme in Service, Hospitality & Tourism Management with a Sport & Event specialization (4 semesters) followed by a 1½ year top-up BA programme in Sport Management (3 semesters).
All you need are a laptop with an internet connection, a headset and a webcam to study at the FIFPro Online Academy.
Deadline for the application: 15th March 2017.
The admission requirements per country http://ufm.dk/en/education-and-institutions/recognition-and-transparency/find-assessments/entry-to-higher-education

FIFPro Online Academy Brochure
Contact
Antonio Iacovazzo
iacovazzo@safp.ch
+41 79 622 0687