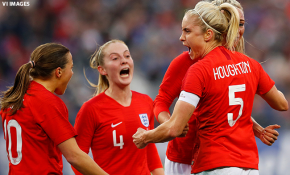 England captain Steph Houghton is backing FIFPro's campaign to raise awareness about concussion in football.
The Manchester City star and her England teammates attended an education meeting about the potentially-fatal head injury during a training camp as they prepare for the Women's World Cup.
"We need to protect each other," Houghton, 31, said. "Winning is important, but our health is far more important."
The World Cup kicks off on June 7th in France.
FIFPro is organizing similar meetings with most of the 24 teams, and in the last few days also set up talks with the Cameroon and Chile teams. Visits are scheduled with, among others, Australia, Brazil, Italy, Norway, South Africa and Sweden.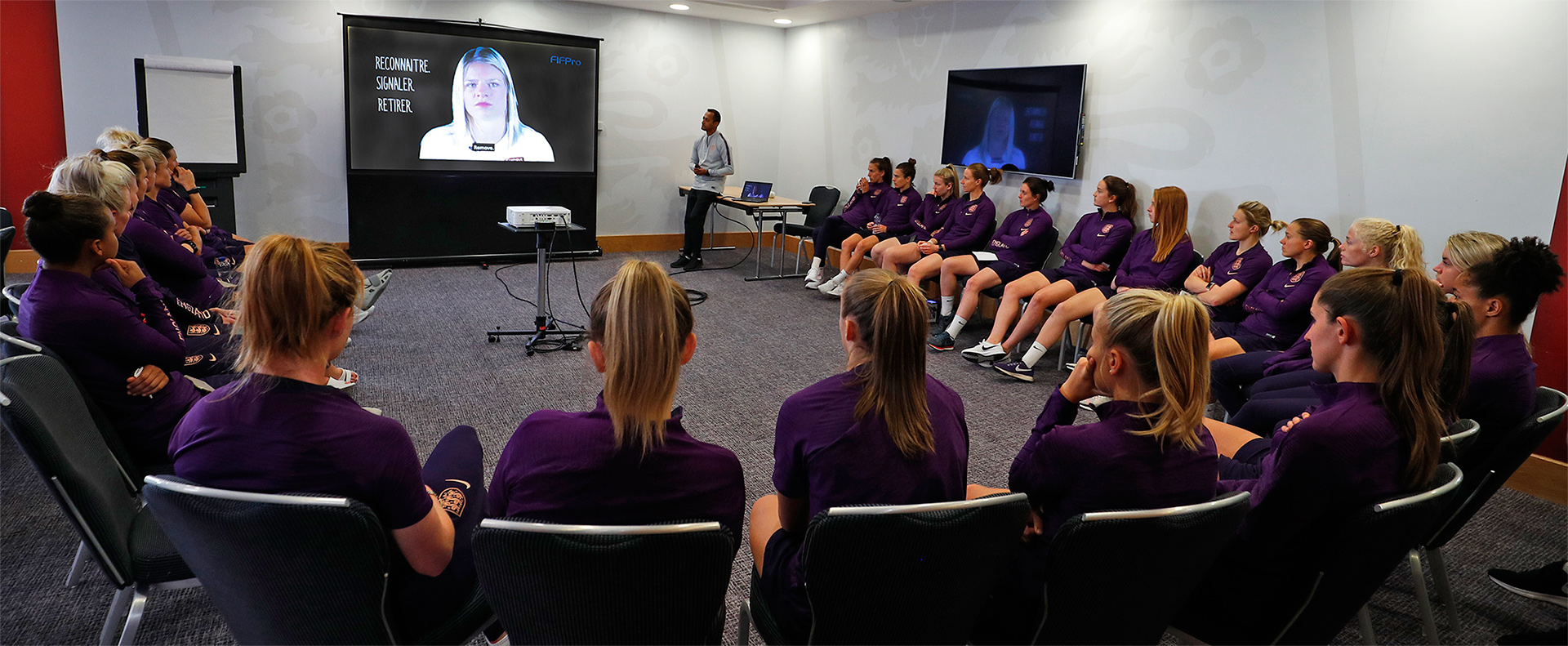 Houghton and her teammates were shown a video made by FIFPro and introduced by France and Olympique Lyonnais striker Eugenie Le Sommer.
Representatives from the English Professional Footballers Association and the English Football Association arranged the meeting at St. George's Park.
FIFPro is telling footballers to alert medical staff immediately when they notice a teammate or an opponent who shows symptoms of concussion on the pitch.
"It is paramount that we respond correctly when a teammate shows symptoms of a concussion, because a concussion can have significant adverse long-term health consequences," Houghton said.
FIFPro Chief Medical Officer Dr. Vincent Gouttebarge said recent incidents in men's football showed the need for the education program. The incidents involved among others Fabian Schaer, Anthony Lopes, David Ospina and Jan Vertonghen.
"We must make players aware of the risks of concussion and the necessity of proper concussion management," Dr. Gouttebarge said.
FIFPro wants a series of new measures, including make it obligatory for an independent doctor to assist the team doctor and assess whether a player with a head injury should return to the pitch.
The world players' union also want doctors to be given at least 10 minutes to assess the extent of an injury to a player with a suspected concussion, and for football stakeholders to explore the possibility of a temporary substitute during this period.