Sehr geehrte Damen und Herren
Die Fussball– und Eishockeyprofis haben abgestimmt und zum achten Mal die besten Spieler der Saison 2013/2014 in Schweizer Stadien bestimmt. Zum ersten Mal konnten die Spielerinnen auch die besten aus Ihren Reihen wählen.
Diejenigen vier Spieler, die in den jeweiligen Kategorien von den Berufskollegen die meisten Stimmen erhalten haben, werden für den achten SWISS GOLDEN PLAYER AWARD 2014 vom 1. Dezember 2014, 19 Uhr im Theater Casino Zug nominiert.
Nominiert (in beliebiger Reihenfolge) für die jeweiligen SWISS GOLDEN PLAYER AWARD 2014 Kategorien sind:
Fussball:
Best Women 2014
Cinzia Zehnder
Fabienne Humm
Dana Feckova
Danique Stein
BEST CHALLENGE LEAGUE PLAYER 2014
Gianluca Frontino
Patrick Rossini
Marco Aratore
Gjelbrim Taipi
BEST YOUNG PLAYER 2014
Michael Frey
Josef Martinez
Berat Dijmsiti
Breel Embolo
BEST CHALLENGE LEAGUE TRAINER 2014
Ciriaco Sforza
Maurizio Jacobacci
Giorgio Contini
Axel Thoma
BEST SUPER LEAGUE TRAINER 2014
Urs Fischer
Murat Yakin
Michael Skibbe
Urs Meier
BEST GOALKEEPER 2014
Roman Bürki
David da Costa
Yann Sommer
Andris Yanins
BEST DEFENDER 2014
Loris Benito
Fabian Schär
Berat Djimsiti
Marek Suchy
BEST MIDFIELDER 2014
Marcelo Diaz
Geoffrey Serey Die
Veroljub Salatic
Yassine Chikhaoui
BEST FORWARD 2014
Marco Streller
Goran Karanovic
Michael Frey
Shkelzen Gashi
SAFP GOLDEN PLAYER 2014
Yann Sommer
Marco Streller
Shkelzen Gashi
Valentin Stocker
Eishockey:
Best Women NLA 2014
Livia Altmann
Nicole Bullo
Florence Schelling
Alina Müller
BEST NATIONAL LEAGUE B PLAYER 2014
Jeff Campbell
Danny Irmen
Alexei Kovalev
Stefan Tschannen
BEST YOUNG PLAYER 2014
Sämi Kreis
Lino Martschini
Melvin Nyffeler
Noah Rod
BEST NATIONAL LEAGUE B TRAINER 2014
Matti Alatalo
Kim Collins
Christian Weber
Richi Novak
BEST NATIONAL LEAGUE A TRAINER 2014
Marc Crawford
Heinz Ehlers
Patrick Fischer
Arno Del Curto
BEST GOALKEEPER 2014
Cristobal Huet
Lukas Flüeler
Martin Gerber
Tobias Stephan
BEST DEFENDER 2014
Eric Blum
Mathias Seger
Marc-André Bergeron
Micki DuPont
BEST WINGER 2014
Kaspar Daugavins
Ronald Kenins
Roman Wick
Dario Bürgler
BEST CENTER 2014
Luca Cunti
Kevin Romy
Matthew Lombardi
Tommi Santela
SAIP GOLDEN PLAYER 2014
Matthew Lombardi
Luca Cunti
Roman Wick
Ryan Keller
SAFP (Swiss Association of Football Players) und SAIP (Swiss Association of Icehockey Players) verleihen am Montag, 1. Dezember 2014 ab 19:00 Uhr im Casinosaal des Casinotheater Zug die SWISS GOLDEN PLAYER AWARDS 2014.
Seit der Einführung der HALL OF FAME im Jahr 2012 ist es Tradition, dass anlässlich des Swiss Golden Player Awards auch je ein Ex-Eishockeyspieler und ein Ex-Fussballspieler in die Hall of Fame aufgenommen wird (www.halloffame.ch). Das wird auch dieses Jahr so sein. Wer in die Hall of Fame aufgenommen wird, ist eine Überraschung.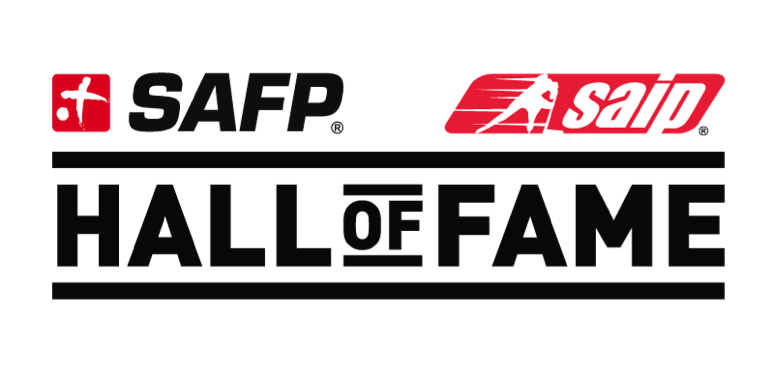 Für weitere Informationen wie Einladungen / Reservationen steht Ihnen info@goldenplayer.ch zur Verfügung.
Weitere Informationen auch auf: goldenplayer.ch oder safp.ch und saip.ch.
Mit freundlichen Grüssen
SAFP / SAIP Präsident
Dr. Lucien W. Valloni