The voting for the FIFPro World XI 2009 has begun also in Switzerland. Over sixty thousand professional football players worldwide have received their ballots, so they can pick their favourite team for the fifth year running.
SAFP President Lucien Valloni: "It is very important that player all over the world have their say. It is clear that voting for the best players as such is also a symbolic act for the importance to give the player a voice. The fight for the voice of the players is exactly what SAFP and other players union worldwide, togehter with FIFPro are fighting for."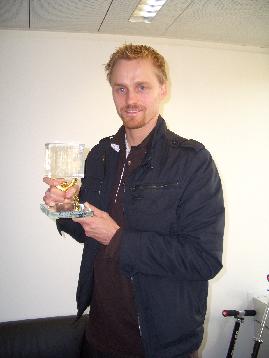 Captain of the Champions League participant FC Zürich and winner of the Swiss Golden Player Award as best defender in Switzerland in the season 2008/2009 voted also. Who will follow in the footsteps of Iker Casillas, Sergio Ramos, Rio Ferdinand, John Terry, Carles Puyol, Xavi, Steven Gerrard, Ricardo Kaká, Lionel Messi, Fernando Torres and Cristiano Ronaldo? A year ago these eleven players conquered a spot in the FIFPro World XI thanks to the votes of thousands of players, who are members of FIFPro and all associated unions.
In every country the vote for the FIFPro World XI is underway, as is shown on the pictures from Ecuador, Ireland and Romania. For example Marcelo Fleitas (Emelec player and Ecuador international), Danny Murphy and Dan Murray (both Cork City, Ireland) and Razvan Rat (Shakhtar Donetsk and Romania) have already chosen their eleven players and put their form in the ballot-box.
On Monday 21 December FIFPro will announce the 2009 FIFPro World XI. But first, the World Players' Union will publish the names of the 55 players who have made it to the shortlist during the FIFPro conference in Budapest, Hungary from Wednesday 18 until Friday 20 November.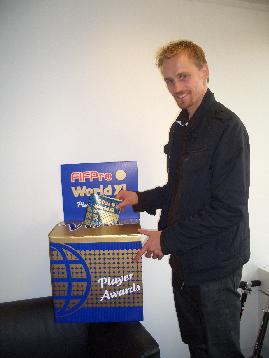 Hannu Tihinnen, Captain FC Zürich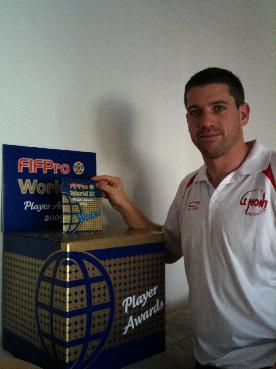 Sébastien Roth