Vittsjo GIK and Scotland goalkeeper Shannon Lynn is a member of FIFPRO's Mental Health Taskforce.
I was 22 years old when my partner passed away from meningitis in a quick, tragic way. Though when I look back now, it is clear I was struggling long before.
I struggled with self-doubt. I struggled with body image. I went through eating disorders. I was abusing alcohol. I was trying to self-medicate because I didn't know where to go.
You don't need to have a big, traumatic moment to have mental health issues. Everybody at one point in life will experience something difficult. It's not just one big event, it's a lot of small ones together that we can't compare.
I know now that openly speaking about these things has only helped me. What I would love to continue to promote is that we can normalise speaking about the way we feel, so that it doesn't have to be such a taboo thing; that it doesn't have to be a big deal when it is in fact a big deal.
Football genuinely saved my life. It kept me from going way underneath the dark hole that I was floating in. It gave me a routine. It kept me moving forward. It kept me getting up when I could have stayed in bed for many days in a row.
That love and passion I had for football was something that saved me from some scary times.
The EURO has just finished and I think it's important to consider your mental health after a tournament.
From my own experiences being involved in Scotland's first Women's EURO and Women's World Cup, there is so much elation when you qualify. Then afterwards, you're training hard to be successful at the tournament.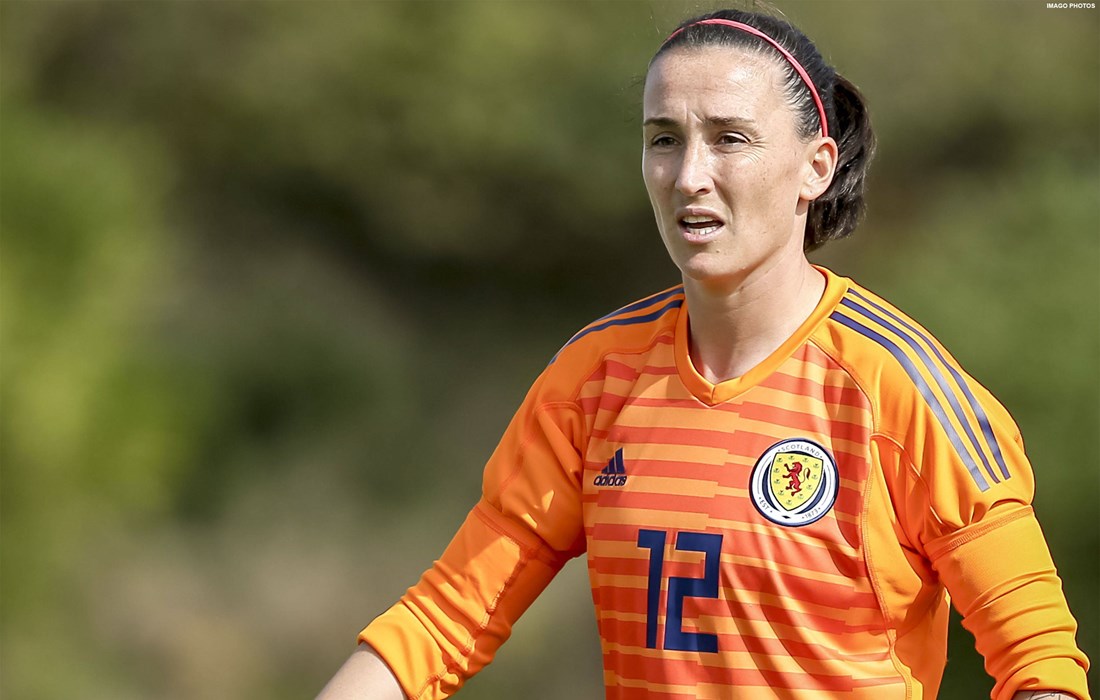 There is so much tunnel vision on that journey, a journey you have been on for years and years. Then you're finally there and then, in our case, we were knocked out in the group stage both times. And then it's over.
Even if you are successful at these huge tournaments, there is still the same aftermath of building up to it, focusing hard for weeks, and then it ending suddenly.
I think it's important that we can continue to research post-tournament mental health; that we try to find tools to help players.
As part of the Mental Health Taskforce at FIFPRO, we've spoken a lot about how we can support players. What do players need? Can we give players extra days off to recover?
For me, it goes back to being open about how you feel. Maybe I just need a day off, because if I have that extra day, I might not need five months off.
The taskforce has also made me realise I can use my mental health to enhance my performance on the pitch – because it's made me realise how strong I am. I say that proudly now because I didn't know that for a long time, and didn't believe it when people would say that to me.
When we go through things in life, and we feel as low as we do, by managing to keep on going, that's when we start to recognise our self-worth; our strength within. That's when we realise we can use our past experiences to push ourselves further and to help others.
By reading this post-tournament mental health guide, it might help with understanding your thoughts – or even prompt you to ask a friend or team-mate how they are.
In this taskforce that we've built, we're just trying to be there for each other and to take a weight off people's shoulders and make things less scary.
Asking for help is a difficult thing to do, but I think it's important to know that it's also one of the strongest things you can do.